Careers
Live here. Work here. Play here. Bank here. 
If you're looking to join an award-winning team with strong community roots and a vision for growth and success, you've come to the right place! With 610+ employees at 65+ work locations, we hire top talent for roles in everything from retail banking, to data science, wealth management, cybersecurity, and more.

Our people set us apart
Our employees are part of a smart and innovative team, helping individuals, families, and businesses achieve their financial goals, while giving back to the community.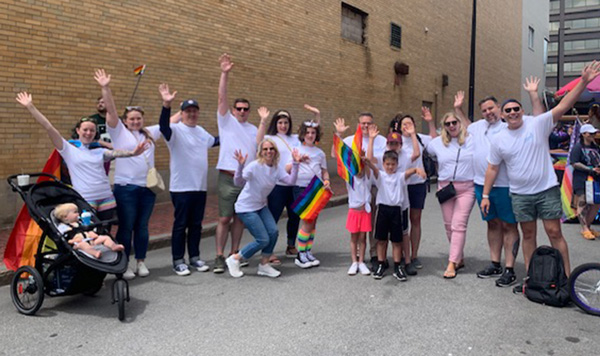 What it's like here
At Camden National Bank, we endeavor to change lives for the better and provide stability and resiliency within our communities, welcoming customers and employees where they are in their journey. Our friendly approach fosters an inclusive environment for people of all backgrounds and experiences that encourages fresh perspectives and insists on a respectful workplace culture where everyone belongs.
We're driven by our values
Service
that creates remarkable experiences
Responsibility
to use our resources for the greater good
Excellence
through hard work and lifelong learning
Diversity
realized through inclusion and respect
Customer Testimonials
"I've been at Camden National Bank since 2011, and I love working here because you're pushed to excel and do your best every day. In my role, I oversee cybersecurity, disaster recovery, vendor management, and enterprise risk management. This year, I also chaired the bank's Pandemic Response Team. Through hands-on work experiences, development opportunities, and incredible mentors, I've been able to really grow and thrive."
Dave Ackley, 2020 Officer of the Year
Senior Vice President
Director of Information Security and Risk Management
"The bank has been so supportive of my professional growth and learning as I'm pursuing an MBA while working full time. In addition to my role as a Relationship Banker, I've had the opportunity to contribute to other areas of the bank, including Customer Care, Mortgage, and Business Banking this year. It's rewarding being part of such an amazing, caring organization—I know that everyone truly has my back."
Craig Blackwell, 2020 Employee of the Year
Portland Relationship Banker
"I have grown so much, both professionally and personally, here at Camden National Bank! Smart, innovative, and caring people make our work culture truly unique. I'm grateful for the opportunities to learn from others and develop into a strong leader and a better person."
Viktorie Mathiau, 2017 Commitment to the Community Award Winner
Officer
Retail Sales and Service Program Manager