Debit Credit Cards
Access your credit card account
Call us 24/7 to report a lost or stolen card
Debit Cards: 800-860-8821
Credit Cards: 800-558-3424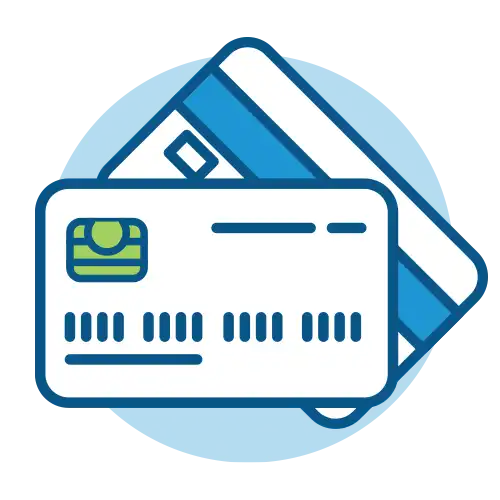 Debit Cards
A convenient way to shop every day, anywhere Visa® is accepted, with the added benefit of EMV chip technology for secure, in-person transactions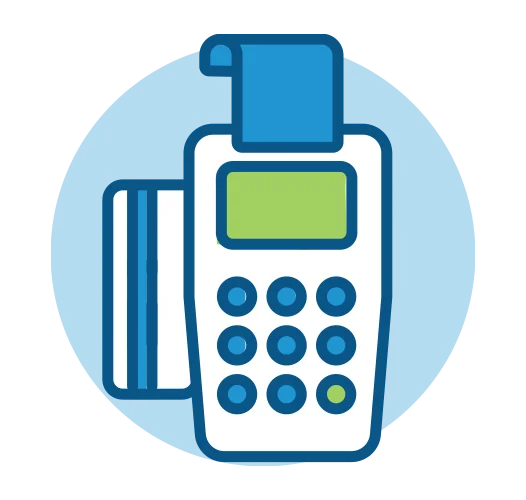 Credit Cards
Whether you want to pay down balances faster, maximize cash back, earn rewards or begin building your credit history, we have the ideal card for you!
How can I get a new debit card?
Instantly! We have Instant Issue debit cards so you can get a new debit card on the spot at one of our instant issue debit card locations
If you need to report a lost or stolen debit card, please make sure to contact our Customer Assistance Center at 800-860-8821 during our hours of operation:
Monday-Friday, 7:00 AM-7:00 PM
Saturday. 9:00 AM – 4:00 PM
For after-hours assistance, please call 866-546-8273.
How do I activate my new debit card?
Please activate your new debit card right away, in any of the following ways:
At a business, through a PIN-based transaction

At an ATM, using your PIN – you don't have to withdraw money, just a simple balance inquiry will do

At any Camden National Bank banking center

By calling the activation number on the sticker on your card: 888-654-8796
If you experience any issues with activation, please contact our Customer Assistance Center at 800-860-8821.
What should I do if my debit or credit card is lost or stolen?
Debit Cards: Contact us right away 24/7 at 800-860-8821, or stop by your local banking center to report the transactions. You have Zero Liability protection if you contact us immediately, which can help protect you against fraudulent transactions.
Credit Cards: If your credit card is lost or has been stolen, please call us 24/7 at 800-558-3424.
How does the chip make my debit and credit card more secure?
For additional security, all new Camden National Bank debit and credit cards now have an EMV chip. 
Cards with a chip are more secure than cards that only have a magnetic stripe, because the chip generates unique data for each transaction. In the event of a data breach, the information stolen cannot be reused to make other purchases. The cards are also much harder to counterfeit.
How do I select a new PIN for my new or existing debit card?
For all new Camden National Bank debit cards:
You may select a PIN in one of our banking centers, or

You will receive a PIN in the mail
you forgot what your existing PIN for your card is, please call 888-891-2435 (U.S.) or 206-467-1552 (International) to create a new one.
1Cash-back rewards for Rewards Checking
To be eligible for rewards you must sign up for paperless statements and have direct deposits of $500 or more, of your payroll, pension or government benefits, such as Social Security. At the end of each statement cycle you will be paid a $0.10 cash-back reward for every qualifying debit card purchase that posts and clears your account. Cash-back rewards are limited to $30 per statement cycle. If your statement cycle falls on a weekend or a holiday, it will end on the previous business day. All rewards are reported to the IRS as interest income. Account must be maintained in good standing to earn rewards.