Bank Anywhere
Sorry, your device does not support our mobile banking app.
Get the capital you need to grow your business.
Take on your biggest challenges with the expertise, local decision making and personal guidance of our seasoned team. 
Explore Our Products and Services
TreasuryLinkTM
Our TreasuryLink online banking platform brings it all together for you with with customizable reports, automated alerts, and notifications - even when you're away from the office.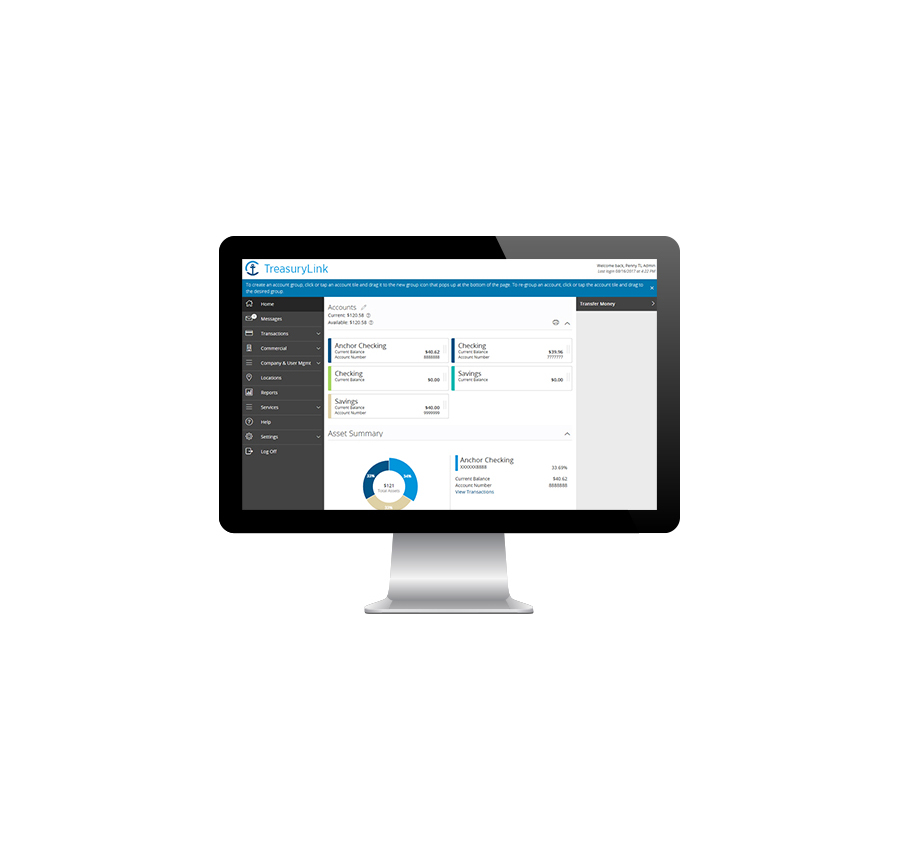 "Five years ago, I made the decision to switch to Camden National Bank. You were willing to support us when we needed it most, and I have said many times that this was one of the best decisions I have made. That has never been more true than the past week with the flurry of activity on the SBA programs, most notably the PPP. You've been a valued business partner in every sense of the word, and the support you've given us through these unprecedented times will never be forgotten by the Montalvo team."
Robin Goodwin, Chief Executive Officer
The Montalvo Corporation