Leaders and Luminaries
54


Nonprofit board directors recognized since 2011.  


$200,000


Awarded to Maine nonprofits
since 2011.


$25,000


Were awarded in 2021.



As stewards and trusted guides, nonprofit board directors are responsible for advancing their organization's mission and impact. Through our Leaders & Luminaries Awards, we aim to shine a light on these talented trustees—often unsung community heroes—who are paving the way in board service and volunteerism.
Nominations are now closed. Thank you for your nominations!
Congratulations to our 2021 Awardees!
2021 Leaders & Luminaries Award Winners
Recognized with $5,000 grants for each respective nonprofit.
Kim Pittman, Board Chair, Maine Volunteer Lawyers Project (Portland, ME):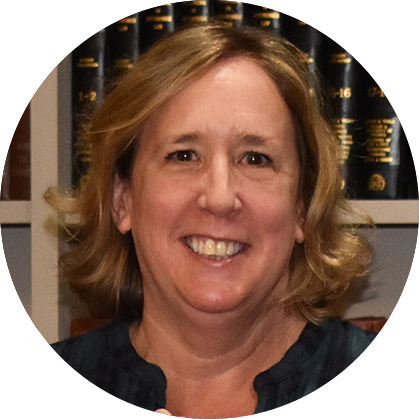 Kim Pittman was a pro bono volunteer lawyer for years, so when the Maine Volunteer Lawyers Project became an independent organization, Kim was a natural choice for the board, bringing both litigation experience and a positive, can-do attitude. She became Board Chair in 2020, and early into her new position, Kim rose to the challenge after unexpectedly losing their Executive Director in the middle of the pandemic. She made sure operations ran smoothly, attended to and supported staff, and thanks to her leadership, the board was mobilized to help. "During this time, she remained a steadfast volunteer for our legal clinics, and was always a reliable, positive, energetic force for all of the staff at the organization," according to the interim Executive Director, Elizabeth Stout. Kim's dedication and efforts resulted in an organization that has emerged stronger and better equipped to meet the needs of Mainers for access to legal assistance.
Shannon Richards, Board President, Maine Crafts Association (Gardiner, ME):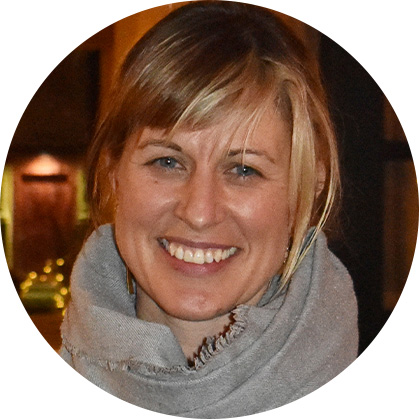 Shannon Richards, a business owner who serves as Board President, an active committee member, donor, attendee, customer and volunteer of Maine Crafts Association (MCA), originally joined the board in 2018. Her passion for the MCA mission dovetails with her belief in artists and arts organizations as economic drivers, the glue of communities and leaders of positive change. Shannon has a passion for bringing what she loves – Maine, craftspeople, craft traditions, and world-renowned craftsmanship - together and sharing them with others. In response to the pandemic, Shannon used her problem solving skills to find new income streams for MCA, and developed East End Vend in the summer of 2020. The bi-weekly event allows artists, farmers, and foodies to have an outdoor market to safely sell their goods directly to a large number of people. As the organization strives to become a more diverse, equitable and inclusive organization, Shannon has begun the process of recruiting board members who support this diversity work. As Board President, Shannon is deeply dedicated to MCA's mission, while supporting the organization viability, sustainability, and DEI work.
Pam Dyer Stewart, Board Member, Women for Healthy Rural Living (Milbridge, ME):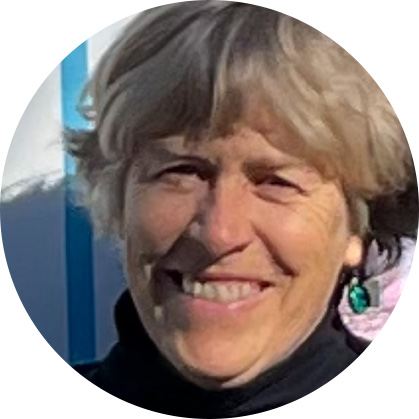 Being a home-birth midwife, Pam Dyer Stewart has been committed to helping women and families in Downeast Maine for many years. It was fitting when Pam joined the Women for Healthy Rural Living's board in 2009, which allows her to extend her reach to impact an even greater community of women in all age groups. Thanks to Pam's vision, passion and commitment, the organization established its most successful project, Incredible Edible Milbridge (IEM), which is a series of public vegetable gardens and education initiatives designed to create a community that is stronger, healthier, and more food independent. Pam saw the need and importance to involve children in IEM, so she worked closely with the schools, to fully integrate IEM into their curriculum. In addition to growing programs, Pam has taken a thoughtful approach to diversify the organization's board membership, bringing on members of a younger demographic and from different ethnicities. It is because of Pam's guidance, wisdom and commitment that Women for Healthy Rural Living is growing and thriving.
Barbara Wirth, Board Member, Maine Boys to Men (Portland, ME):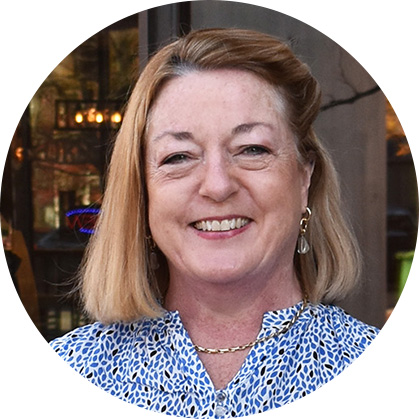 Inspired by Maine Boys to Men's mission to impact youth and raise awareness of gender bias and violence through its use of engagement, education, and prevention strategies, Barbara Wirth joined the Board after a career as a pediatrician and working on state and national policy work that supported families and children with special needs. Soon after joining, Barbara was asked to Chair the Programming Committee and under her leadership, the committee is leading an important process to more effectively collect data and measure the results of Maine Boys to Men's programs. These evaluation and research processes are instrumental for strategically modifying existing and future programs. She also stepped up to Chair the Hiring Committee when searching for their current Executive Director. She built out procedures, including interviewing protocols and scoring criteria, to ensure it was an effective process. Barbara's exceptional commitment and significant contributions will continue to have a positive impact on the success of Maine Boy's to Men.
2021 Spotlight Award:
Recognized with $2,500 grant
Desiree Tyrrell, Board Chair, Wabanaki Women's Coalition (Orono, ME):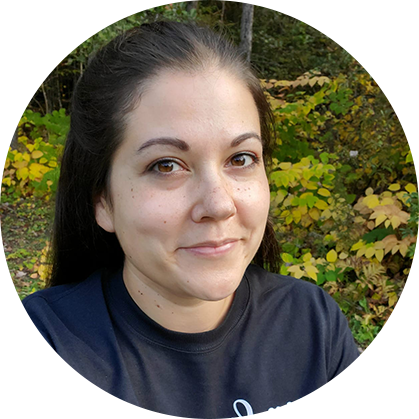 As Board Chair, Desiree Tyrrell serves as a visionary for the Wabanaki Women's Coalition (WWC), which strives to increase the capacity of tribal communities to respond to domestic and sexual violence, and influence tribal, national and regional systems to increase awareness, safety, justice, and healing for all our relations. Desiree, a member of the Passamaquoddy Tribe at Indian Township, is dedicated to end gender based violence, as demonstrated by her position as Director of the Indian Township Passamaquoddy Domestic and Sexual Violence Advocacy Center. She works tirelessly to ensure WWC has the right platforms on a regional and national level to speak on behalf of the Wabanaki Tribes about issues such as domestic violence, sexual assault, dating violence, stalking, sex trafficking, and most recently Murdered and Missing Indigenous Women and Girls (MMIWG). Desiree is a valuable role model for other advocates, staff and community members, and inspires others by fostering a work environment based on safety, cultural relevance, trustworthiness, collaboration and empowerment.
2021 Emerging Leader Award:
Recognized with $2,500 grant
Kaylee Wolfe, Executive Director, Speak About It (Portland, ME):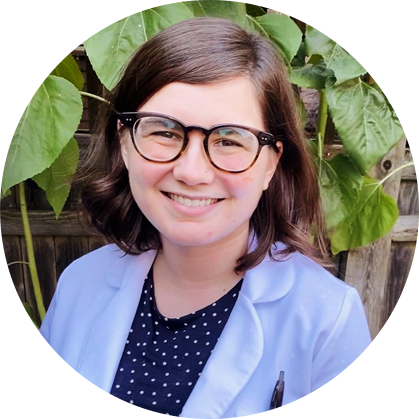 Kaylee Wolfe began with Speak About It as its first employee, and has been an Educator, a Program Coordinator, and is now serving as a board member. Kaylee is Chair of the Development Committee as Board Vice President, responsible for developing and implementing a Board Fundraising Plan to help the organization grow sustainably and equitably. In her role as Vice President, she is co-leading the Executive Director's first ever review with the Board President, which is vital to developing the leadership at the organization. As a former employee, Kaylee works hard through her service on the Executive Committee to make sure the staff is heard, collaboratively developing, and has listening channels in place. It's apparent through all of Kaylee's work, that she is committed to and focused on systems that support equity, centers staff voices, and sets Speak It Up for long-term success.
AWARDS INFORMATION & CRITERIA
Eligibility is limited to nonprofit organizations or groups that demonstrate tax-exempt status under the internal Revenue Service Code Section 501(c)3.

The nominee must be currently serving on the board of directors and not employed by the organization.

The nonprofit organization must be located and operating in the state of Maine and New Hampshire. If an organization is part of a larger national nonprofit, then the nominee must be from the Maine or New Hampshire branch of the organization.

Camden National Bank employees are not eligible to nominate or be nominated.

Previous award recipients are not eligible to participate for the following five years.

Only one nomination accepted per organization.
The size, age, budget and mission of the organization are not material in consideration for this award.

In reviewing applications, the selection committee will take into account the funds, staff and volunteers available to the organization, as well as how effectively it has allocated those resources to fulfill its mission. The committee will also consider whether appropriate term-limits have been put in place and a sustainable leadership plan established.

The selection committee is dedicated to making sure the awardees reflect our values of fostering diversity, equity, and inclusion in our communities.

No prior or current relationship with Camden National Bank will be considered or is necessary to receive this award.

All information submitted will be confidential.
Two executives of Camden National Bank

Three other independent volunteers who are active in Maine's nonprofit community
Four (4) nonprofit organizations will each receive $5,000 grants on behalf of their awardees.

Each awardee and organization will be recognized on Camden National Bank's website, social media, and marketing materials

Leaders & Luminaries awards are made possible by Camden National Bank, through The Bank of Maine Foundation. In October 2015, Camden National Bank acquired The Bank of Maine in order to better serve customers through a wider range of financial products and services while still remaining an important member of the communities we serve.