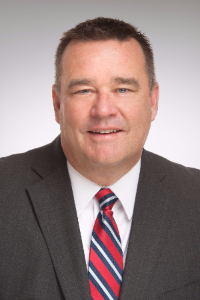 Camden, ME, December 11, 2017 – Todd J. Zukowski has joined Camden National Bank as Vice President, Commercial Banking Officer in Southern Maine. In his new role, Zukowski will be responsible for actively managing existing customer relationships, as well as identify new opportunities for Camden National Bank to provide advice and solutions to help local businesses grow and prosper.
Zukowski joins Camden National Bank from Northeast Bank in Portland, where he spent two years as Vice President, Commercial Loan Officer. Previously, he served as Vice President, Relationship Manager for nine years at KeyBank in Portland.
John Everett, Director of Commercial Banking for Camden National Bank's Southern Maine markets, shared, "We are thrilled to welcome Todd to our Commercial Banking group. He brings years of experience working with businesses and customers in Southern Maine, and he is especially strong in working with customers to solve problems and simplify their banking needs while providing personalized service."
"I am proud to have joined the Camden National Bank team," said Zukowski. "With deep roots in Maine, Camden National Bank is truly committed to helping business customers of all sizes succeed, and I look forward to bringing my own experience and expertise to help existing and new customers excel."
A Bates College graduate, Zukowski has lived in Maine since 1986, and he actively participates in Maine's great outdoor activities including hiking, backpacking, and playing golf. He and his wife have three children, and they currently live in Portland.
About Camden National Bank
Camden National Corporation (NASDAQ:CAC), founded in 1875 and headquartered in Camden, Maine, is the largest publicly traded bank holding company in Northern New England with $4.0 billion in assets and nearly 650 employees. Camden National Bank, its subsidiary, is a full-service community bank that offers an array of consumer and business financial products and services, accompanied by the latest in digital banking technology to empower customers to bank the way they want. The Bank provides personalized service through a network of 60 banking centers, 76 ATMs, and lending offices in New Hampshire and Massachusetts, all complemented by 24/7 live phone support. This year marks the 8th time Camden National Bank has received the "Lender at Work for Maine" Award from the Finance Authority of Maine. Comprehensive wealth management, investment, and financial planning services are delivered by Camden National Wealth Management. To learn more, visit CamdenNational.com. Member FDIC.