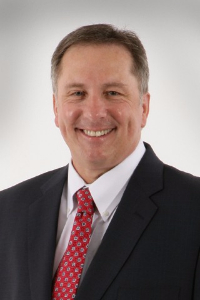 CAMDEN, Maine, April 11, 2017 – Governor Paul LePage recently nominated and the Maine Legislature subsequently confirmed Tim Nightingale to the commercial lender seat on the Finance Authority of Maine (FAME) board of directors. With over 35 years of commercial banking industry experience, Nightingale currently serves as Executive Vice President & Senior Loan Officer at Camden National Bank. 
Established in 1983, FAME is the state's business and higher education finance agency that supports the start-up, expansion and growth plans of Maine's business community, as well as college savings, loans, grants, and financial education for Maine students. The agency helps to lead the creation of good paying jobs throughout the state by acting as a nexus between economic and workforce development. FAME works closely with the lending community to improve access to capital for potential business owners. 
Camden National Bank has repeatedly been honored by FAME as its Financial Institution of the Year. The award recognizes the Bank as the top business lender and showcases its commitment to helping businesses secure the financing they need to grow and flourish throughout the state.
"FAME is pleased to welcome Tim to the board," said Ray Nowak, FAME Board Chair. "He brings a wealth of commercial lending experience and a commitment to the educational and economic well-being of Maine citizens." 
Nightingale leads the Commercial Banking Group at Camden National Bank which consists of 23 commercial lenders located in 12 lending centers throughout Maine and New Hampshire. As an active community member, he's previously served two terms as a board member for the Maine Technology Institute, over 10 years on the Eastern Maine Development Corporation's Finance Committee and FAME's Lenders Advisory Group. 
"It is an honor to serve on FAME's board of directors in the commercial lender seat," said Nightingale. "Partnering with FAME is important to us at Camden National Bank to help businesses secure financing for startup and growth. I look forward to having a larger impact and further develop FAME's reach in a larger capacity as a member of the board."
About Camden National Bank
Camden National Corporation (NASDAQ:CAC), founded in 1875 and headquartered in Camden, Maine, is the largest publicly traded bank holding company in Northern New England with $3.9 billion in assets and nearly 650 employees. Camden National Bank, its subsidiary, is a full-service community bank that offers an array of consumer and business financial products and services, accompanied by the latest in digital banking technology to empower customers to bank the way they want. The Bank provides personalized service through a network of 60 banking centers, 76 ATMs, and lending offices in New Hampshire and Massachusetts, all complimented by 24/7 live phone support. Comprehensive wealth management, investment, and financial planning services are delivered by Camden National Wealth Management. To learn more, visit here. Member FDIC.
About the Finance Authority of Maine
FAME is a quasi-independent state agency that provides innovative financial solutions to help Maine people and businesses pursue educational and business opportunities. FAME helps to lead the creation of good paying jobs for Maine citizens by working at the nexus between economic and workforce development. To learn more about FAME and its resources, please visit www.famemaine.com.