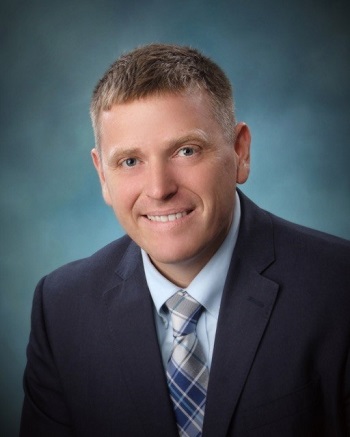 Camden, Maine, October 17, 2019 – Camden National Bank announced that Sven Bartholomew has joined as Senior Vice President, Business Banking Segment Leader. He brings more than 14 years of experience developing and leading teams, cultivating new relationships, and acting as a trusted financial partner to many Maine businesses and government entities. In his new role, Bartholomew will lead a team which supports and advises business customers across the bank's footprint.
"Sven's leadership style and commitment to community make him an excellent fit for Camden National Bank," said Trish Rose, Executive Vice President of Retail and Mortgage Banking. "Bringing deep experience as a guide and partner for businesses of all kinds, while also developing new relationships, Sven will be instrumental to our business banking segment."
Bartholomew previously served for 14 years at Bangor Savings Bank, most recently as Senior Vice President and Payroll Sales Manager.
Bartholomew grew up in Western Maine, and he currently resides in Brewer, Maine with his family. He serves as a Governor-appointed Trustee for the University of Maine System and as Board Member for Eastern Maine Development Corporation. Bartholomew received his Bachelor of Arts in Business Economics from the University of Maine at Farmington and his MBA from Husson University.