Addition will help strengthen the Bank's online, mobile and IT services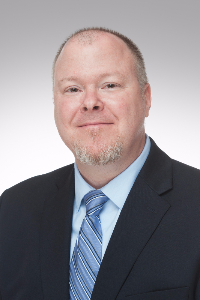 PORTLAND, Maine – September 27, 2016 – Camden National Bank is pleased to announce the recent addition of Sean Lague as senior vice president and director of information technology. Based in Portland, Lague will support the Bank's development and implementation of information technology strategies and initiatives and help to further strengthen its online and digital offerings.
"We are pleased to welcome Sean to the Camden National Bank team," said Deborah Jordan, chief operating officer and chief financial officer of Camden National Bank. "His wealth of experience and dedication to supporting our customers and our internal teams is a valuable asset and will help us continue to provide exceptional service that allows our customers to bank in a way that's convenient, secure and reliable for them."
In his new role with Camden National Bank, Sean Lague will manage the Bank's IT services and will focus on enhancing overall customer experience through industry-leading technology solutions, workflow optimization, enhanced customer care through the Customer Assistance Center, and overall operational efficiencies through simplification, automation and industry-leading information security technologies. 
With over 24 years of experience in the industry, Lague brings a wide range of expertise in everything from networking to end user computing and information security. A resident of Gorham, he enjoys spending time with his wife, Karen, and children, Madeleine and Alex.
About Camden National Bank
Camden National Bank is a full-service community bank that offers state-of-the-art online and mobile banking resources through a network of 63 banking centers and 85 ATMs in Maine, as well as lending offices in Massachusetts and New Hampshire. Headquartered in Camden, Maine, the bank employs over 650 people who are dedicated to providing the best banking experience for customers every day. To learn more, visit
here
. 
###