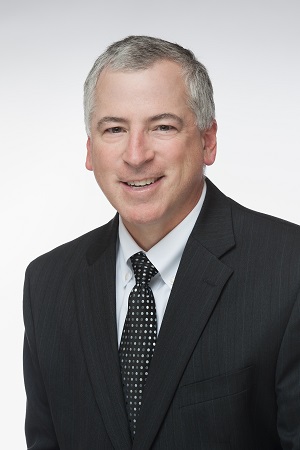 Camden, Maine, May 12, 2021 – Camden National Bank recently promoted Mark Stasium to Senior Vice President, Director of Commercial Real Estate Banking. With more than 30 years of commercial banking experience, Stasium is an expert in commercial real estate lending and relationship management. For the past six years, he served as SVP, Commercial Real Estate Banker at Camden National Bank, working closely with Steve Lawrence who formally announced his retirement from Director of Commercial Real Estate Banking.
"I'd like to congratulate Steve on a very successful career and thank him for his outstanding work and dedication to his clients over the past six years," said Ryan Smith, Executive Vice President of Commercial Banking. "I'm also pleased to announce Mark's promotion, as he has played a key role in developing our commercial real estate business and building relationships locally. Mark is a strong leader who brings expertise, experience, and passion for his work."
In his new role, Stasium leads Camden National Bank's Commercial Real Estate division, providing financing solutions to established Commercial Real Estate Investors and Developers from $3 million up to $40 million in size, located primarily in Northern New England, Eastern Massachusetts, and Boston. We fund complex transactions and offer construction loans, acquisition loans, and refinancing across a wide spectrum of property types.
Prior to joining Camden National Bank, Stasium served as a Senior Commercial Loan Officer at TD Bank, where he was responsible for originating and managing commercial banking relationships. He received his MS degree from Bucknell University and his MBA from the University of Southern Maine.
Stasium is actively involved in the local community, and he currently serves as Treasurer for the Board of Directors of the Maine Real Estate & Development Association (MEREDA), where he received the 2020 Volunteer of the Year Award. Previously, he was the Treasurer for the Board of Directors of the Maine Down Syndrome Network, where he received the 2010 Buddy Award. He is also a former Board Director of the Deering Little League, and the Founder of the Challenger Little League Division for children with developmental disabilities.
Based out of Camden National Bank's Portland, Maine office, Stasium lives in Portland with his family.
About Camden National Bank
Camden National Corporation (NASDAQ:CAC) is the largest publicly traded bank holding company in Northern New England with $5.1 billion in assets and approximately 600 employees. Camden National Bank, its subsidiary, is a full-service community bank founded in 1875 in Camden, Maine. Dedicated to customers at every stage of their financial journey, the bank offers the latest in digital banking, complemented by personalized service with 58 banking centers, 24/7 live phone support, 68 ATMs, and additional lending offices in New Hampshire and Massachusetts. For the past three years, Camden National Bank was named a Customer Experience (CX) Leader by leading independent research firm, Greenwich Associates. In 2020, it received awards in two CX categories: U.S. Retail Banking and U.S. Commercial Small Business. The Finance Authority of Maine has awarded Camden National Bank as "Lender at Work for Maine" for eleven years, and Camden National Corporation received a 2020 Raymond James Community Bankers Cup award, placing it in the top 10% of community banks. Comprehensive wealth management, investment and financial planning services are delivered by Camden National Wealth Management. To learn more, visit CamdenNational.com. Member FDIC.