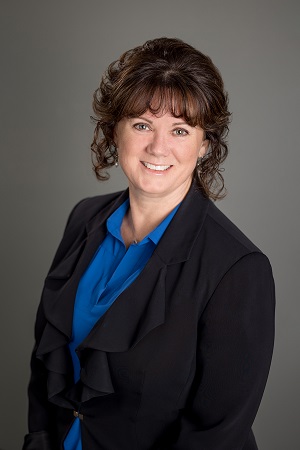 Camden, Maine, July 8, 2021 – Camden National Bank announced that Jennifer Bowring has joined the Treasury Management team as Vice President, Senior Treasury Management Advisor. With over 11 years of commercial banking cash management experience, Bowring brings expertise in payment and receivable solutions, deposit management, international payment risk, and fraud prevention.
"We're very pleased to welcome Jennifer to our team of experts," said Barbara Raths, Senior Vice President, Director of Treasury & Government Banking at Camden National Bank. "Jennifer's breadth of experience, commitment to customer service, and her deep understanding of complex digital solutions will be a tremendous asset to our clients and our team."
Previously, Bowring served for seven years at People's United Bank, N.A., a diversified financial services company with over sixty billion in assets, as Vice President of Treasury Management Inside Sales. Throughout her tenure, Bowring managed and grew a large commercial client portfolio across New England & New York. There, she built a professional brand for cultivating strong commercial customer relationships, building expert teams, and creating leading-edge strategies to meet each customer's needs.
Prior to that, Bowring spent more than six years at TD Bank, where she worked as a sales assistant in Commercial Real Estate and a team lead in the Treasury Management Service Center. During her time at TD, she led a team of Treasury Management experts who assisted with business online banking systems, commercial fraud occurrences, and complex payables/receivables services.
Bowring holds a B.S. degree in Computer Information Systems Management from Colorado Christian University in Lakewood, CO. She has also pursued Master's level database technology coursework with Regis University and Master's level Clinical Mental Health coursework with the University of Southern Maine. The synergy of her academic pursuits brings together her technology expertise and client-centric focus.
Bowring is actively involved in the local community by volunteering with Through These Doors, My Place Teen Center, United States Tennis Association, and United Way. She currently lives in South Portland, Maine with her husband Chris.
About Camden National Bank
Camden National Corporation (NASDAQ:CAC) is the largest publicly traded bank holding company in Northern New England with $5.1 billion in assets and approximately 600 employees. Camden National Bank, its subsidiary, is a full-service community bank founded in 1875 in Camden, Maine. Dedicated to customers at every stage of their financial journey, the bank offers the latest in digital banking, complemented by personalized service with 58 banking centers, 24/7 live phone support, 68 ATMs, and additional lending offices in New Hampshire and Massachusetts. For the past three years, Camden National Bank was named a Customer Experience (CX) Leader by leading independent research firm, Greenwich Associates. In 2020, it received awards in two CX categories: U.S. Retail Banking and U.S. Commercial Small Business. The Finance Authority of Maine has awarded Camden National Bank as "Lender at Work for Maine" for eleven years, and Camden National Corporation received a 2020 Raymond James Community Bankers Cup award, placing it in the top 10% of community banks. Comprehensive wealth management, investment and financial planning services are delivered by Camden National Wealth Management. To learn more, visit CamdenNational.com. Member FDIC.