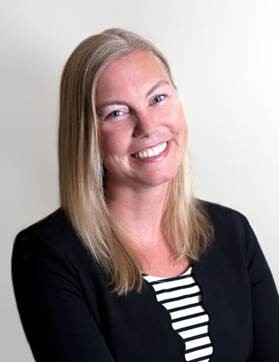 Camden, Maine, April 28, 2021 – Corey Belcher recently joined Camden National Bank as Vice President, Banking Center Manager in midcoast Maine. Belcher brings more than 13 years of experience in retail banking to her new role at Camden National Bank, where she will be responsible for helping individuals, families, and small businesses thrive by providing exceptional service and financial guidance on loans and banking strategies.
"We're thrilled to welcome Corey to our team here in midcoast Maine," said Greg Sirois, Senior Vice President, Retail Regional Director. "An experienced banking professional and a passionate mentor and coach, Corey will be an invaluable partner and guide for our customers and employees."
Prior to joining Camden National Bank, Belcher spent eight years at Bangor Savings Bank as Vice President at the Rockland branch, and five years at Bank of America in Belfast as a Customer Marketing Team Leader. She has passion for team building, business development, operational excellence, coaching and training.
"My passion is working for and assisting people in our community," said Belcher. "Being part of the Camden National Bank family will allow me to have the public connection that I feel so strongly about. I'm thrilled to be able to work with such an amazing group of peers and assist people in my neighborhood."
Active in the local community, Belcher is the sponsorship chair for Maine Women's Network, and she's a volunteer coach for Girls on the Run. A lifelong athlete and coach, she is passionate about helping women and girls reach their full potential. Originally from Limington, Maine, Belcher received her B.A. from the University of Maine at Farmington. She currently resides in Rockport with her husband and two children.
About Camden National Bank
Camden National Corporation (NASDAQ:CAC) is the largest publicly traded bank holding company in Northern New England with $5.1 billion in assets and approximately 600 employees. Camden National Bank, its subsidiary, is a full-service community bank founded in 1875 in Camden, Maine. Dedicated to customers at every stage of their financial journey, the bank offers the latest in digital banking, complemented by personalized service with 58 banking centers, 24/7 live phone support, 68 ATMs, and additional lending offices in New Hampshire and Massachusetts. For the past three years, Camden National Bank was named a Customer Experience (CX) Leader by leading independent research firm, Greenwich Associates. In 2020, it received awards in two CX categories: U.S. Retail Banking and U.S. Commercial Small Business. The Finance Authority of Maine has awarded Camden National Bank as "Lender at Work for Maine" for eleven years, and Camden National Corporation received a 2020 Raymond James Community Bankers Cup award, placing it in the top 10% of community banks. Comprehensive wealth management, investment and financial planning services are delivered by Camden National Wealth Management. To learn more, visit CamdenNational.com. Member FDIC.