Camden, Maine, October 2, 2018 – Stephen Olore and Patrick White-Thomson recently joined Camden National Wealth Management's growing Portfolio Management team. As Senior Vice President, Director of Technical Research & Analysis, Olore brings over 30 years of investment experience. White-Thomson brings over 10 years of investment experience to his new role as Vice President, Portfolio Manager.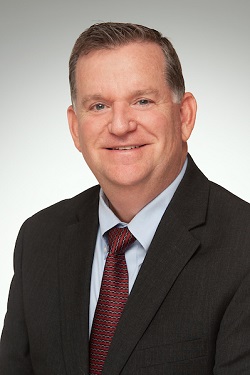 "We are very pleased to welcome Steve and Patrick," said Jennifer Mirabile, Senior Vice President, Managing Director of Camden National Wealth Management. "Both bring a depth of expertise and drive that will be invaluable to our team and clients as we continue to grow and evolve our investment offerings to meet each of our clients' unique objectives."
Most recently, Olore served as Senior Portfolio Manager at People's United Bank for five years. During that time, he was a member of their U.S Equity Research Committee and part of the team responsible for their proprietary Large Cap Core and Equity Income Plus strategies. Steve also managed a large book of business for institutions, municipalities, foundations, endowments, universities and individual clients.
At Camden National Wealth Management, Olore works closely with clients across the state of Maine—especially in the Portland, Bangor, Midcoast and Ellsworth areas—to devise the best investment plan for their individual goals. Olore also shapes investment strategy through trend and market analysis within a variety of asset classes.

Most recently, White-Thomson served as Senior Portfolio Manager and Investment Strategist at Holly Street Wealth Management, where he managed client assets, implemented firm-wide trading systems, designed portfolio models, supported business development and led research initiatives for equity and fixed income portfolios.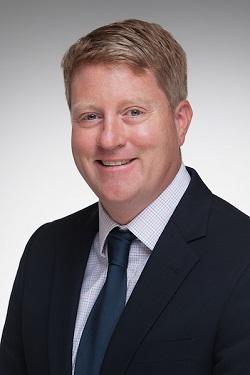 In his new role, White-Thomson serves clients in primarily southern Maine. On Camden National Wealth Management's investment committee, he provides research and analysis on individual securities. Additionally, he directly manages a book of assets and works closely with clients to tailor an investment strategy that delivers long term results for their unique objectives.

Both Olore and White-Thomson expressed their strong belief in Camden National Wealth Management's core investment philosophy and development plan, in addition to the firm's unique commitment to its clients, community and employees.

Olore received his Bachelor of Science degree in Finance from Fairfield University. He is currently a member of the Association for Chartered Market Technicians, and the former President of the Home and School Association for Holy Cross School in South Portland. He currently resides in Scarborough with his family. White-Thomson received his Bachelor of Arts degree in History from the University of Rochester and his Master's degree in Education from D'Youville College. He currently resides on Peaks Island, Maine, just off the coast of Portland.


About Camden National Corporation
Camden National Corporation (NASDAQ:CAC), headquartered in Camden, Maine, is the largest publicly traded bank holding company in Northern New England with $4.2 billion in assets and nearly 650 employees. Camden National Bank, its subsidiary, is a full-service community bank founded in 1875 that offers an array of consumer and business financial products and services, accompanied by the latest in digital banking technology to empower customers to bank the way they want. The Bank provides personalized service through a network of 60 banking centers, 71 ATMs, and lending offices in New Hampshire and Massachusetts, all complemented by 24/7 live phone support. 2017 marks the 8th time Camden National Bank has received the "Lender at Work for Maine" Award from the Finance Authority of Maine. Comprehensive wealth management, investment and financial planning services are delivered by Camden National Wealth Management. To learn more, visit CamdenNational.com. Member FDIC.