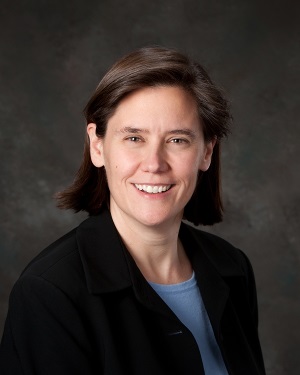 Camden, Maine, July 31, 2018 – The Board of Directors of Camden National Corporation (NASDAQ: CAC) today announced the appointment of Marie McCarthy as an independent director of the company, effective immediately. She currently serves as Chief Operations and People Officer of L.L.Bean, where she's worked since 1993.
"We are very pleased to welcome Marie, a highly experienced Maine business leader who brings strategic and operational expertise to our board," said Larry J. Sterrs, Chair of the Board of Directors of Camden National Corporation. "Marie's insight into a wide variety of areas, including human resources development, will be instrumental as we continue to deepen customer satisfaction, recruit and retain top employee talent, and build long-term value for our shareholders."
McCarthy has worked primarily in Human Resources throughout her career, and her role has expanded in recent years to include oversight of L.L.Bean's Operations, including Fulfillment, Returns, Manufacturing, Customer Satisfaction and Corporate Facilities. She is a member of L.L.Bean's Investment and Retail Real Estate Committees, she convenes the Corporate Real Estate Committee, and she serves as Chair of the Benefits Committee. McCarthy holds a Bachelor's degree in Psychology from University of Wisconsin-Madison and a Master's degree in Industrial Relations from University of Rhode Island.
"Camden National Bank has impressive roots in Maine's vibrant communities," said McCarthy. "I'm honored to be joining the board of directors, and I look forward to supporting the advancement of the Company's promising strategic plan."
McCarthy is a dedicated community member, currently serving on the Board of Maine Medical Center, and she has also served on member agencies and a scholarship committee of the United Way. McCarthy currently lives with her family in North Yarmouth.
McCarthy's appointment expands the Board to 11 directors, 10 of whom are independent. She will serve on the Technology Committee for Camden National Corporation.
About Camden National Corporation
Camden National Corporation (NASDAQ:CAC), headquartered in Camden, Maine, is the largest publicly traded bank holding company in Northern New England with $4.2 billion in assets and nearly 650 employees. Camden National Bank, its subsidiary, is a full-service community bank founded in 1875 that offers an array of consumer and business financial products and services, accompanied by the latest in digital banking technology to empower customers to bank the way they want. The Bank provides personalized service through a network of 60 banking centers, 71 ATMs, and lending offices in New Hampshire and Massachusetts, all complemented by 24/7 live phone support. 2017 marks the 8th time Camden National Bank has received the "Lender at Work for Maine" Award from the Finance Authority of Maine. Comprehensive wealth management, investment and financial planning services are delivered by Camden National Wealth Management. To learn more, visit
CamdenNational.com
. Member FDIC.