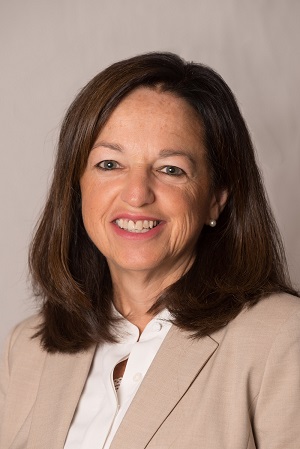 CAMDEN, Maine, September 26, 2017 – Camden National Bank named Patricia "Trish" Rose as the new Executive Vice President of Retail and Mortgage Banking earlier this month. Rose joined Camden National Bank with over 30 years of experience in all areas of retail banking across several New England markets. She is responsible for retail and mortgage banking strategies, including the effective management of Camden National Bank's 60 banking centers and continued cultivation of its community-based roots.
"Trish is a proven leader with experience advancing customer satisfaction and leading retail banking efforts," said Greg Dufour, President and Chief Executive Officer. "At Camden National Bank, we are committed to our customers at every stage of their financial lifecycle. As our new EVP of Retail and Mortgage Banking, Trish will be an instrumental player in ensuring an exceptional customer experience powered by our dedicated Retail and Mortgage Banking teams."
Most recently, Rose was the Head of Strategic Onboarding & Orientation at Citizens Bank. Previously at Santander Bank, Sovereign Bank and Fleet Bank, she held a number of leadership roles in Retail Network Sales & Strategy and also served as Market President for Retail Banking in Eastern Massachusetts & New Hampshire. At Camden National Bank, Rose will be able to leverage her experiences and background, with the added benefit of delivering products and services with the local insights of a community bank. 
Dufour added, "We were particularly impressed by Trish's demonstrated focus on building strong teams that grow and succeed together in order to deliver the best service possible." With Camden National Bank, Rose leads a team of over 400 employees in Retail and Mortgage Banking.
Rose received her Bachelor of Science, Business Management, and Spanish from Providence College, and she completed a Certificate Program from the Graduate School of Retail Banking Management through the Consumer Bankers Association.
Rose and her family have strong ties to Maine with a family home in Casco for over 30 years.
About Camden National Bank
Camden National Corporation (NASDAQ:CAC), founded in 1875 and headquartered in Camden, Maine, is the largest publicly traded bank holding company in Northern New England with $4.0 billion in assets and nearly 650 employees. Camden National Bank, its subsidiary, is a full-service community bank that offers an array of consumer and business financial products and services, accompanied by the latest in digital banking technology to empower customers to bank the way they want. The Bank provides personalized service through a network of 60 banking centers, 76 ATMs, and lending offices in New Hampshire and Massachusetts, all complimented by 24/7 live phone support. Comprehensive wealth management, investment, and financial planning services are delivered by Camden National Wealth Management. To learn more, visit here. Member FDIC.