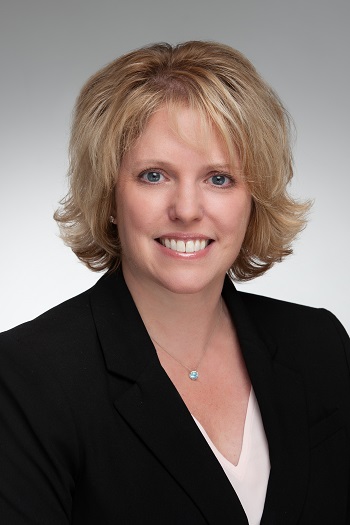 Camden, Maine, October 16, 2018 –
Heather Durrell Robinson recently joined Camden National Bank as Senior Vice President, Chief Human Resources Officer. A Certified Public Accountant (CPA) and Certified member of the Society of Human Resources Professionals (SHRM-SCP), Robinson brings over 20 years of experience in Human Resources and Finance. In her new role, she will be responsible for the leadership and strategic direction of Camden National Bank's Human Resources department, including Compensation and Benefits, Talent Acquisition, Employee Relations and Learning and Development.

"We are thrilled to welcome Heather to our executive team," said Greg Dufour, President & CEO. "Heather's deep expertise in all elements of HR and her commitment to attracting, retaining and developing the very best talent at Maine-based companies make her an excellent fit for Camden National Bank, where creating and nurturing professional growth for employees are top priorities."

Robinson joins Camden National Bank from EVO Payments, International, where she served as Senior Vice President of Human Resources, US and Canada. Previously, she held several leadership positions in HR at Fairchild Semiconductor and its successor ON Semiconductor, where she worked for 16 years.

"So many things attracted me to an opportunity with Camden National Bank," said Robinson. "The bank's enduring commitment to its core values and local communities, its impressive business track record driven by top-notch customer experiences, and its rich history in my hometown of Camden, Maine make this opportunity unique and very exciting for me."

Robinson received her Bachelor of Science in Business Administration from Bryant University with a concentration in Accounting. Robinson currently resides in Portland, Maine, and she is passionately involved with the Children's Museum and Theatre of Maine as Vice President of the Board of Directors.
About Camden National Corporation
Camden National Corporation (NASDAQ:CAC), headquartered in Camden, Maine, is the largest publicly traded bank holding company in Northern New England with $4.2 billion in assets and nearly 650 employees. Camden National Bank, its subsidiary, is a full-service community bank founded in 1875 that offers an array of consumer and business financial products and services, accompanied by the latest in digital banking technology to empower customers to bank the way they want. The Bank provides personalized service through a network of 60 banking centers, 71 ATMs, and lending offices in New Hampshire and Massachusetts, all complemented by 24/7 live phone support. 2017 marks the 8th time Camden National Bank has received the "Lender at Work for Maine" Award from the Finance Authority of Maine. Comprehensive wealth management, investment and financial planning services are delivered by Camden National Wealth Management. To learn more, visit CamdenNational.com. Member FDIC.