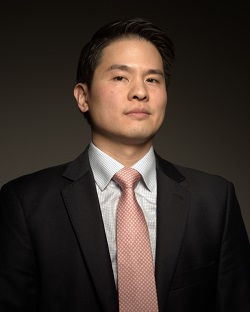 Camden, Maine, February 11, 2021 – Camden National Bank announced that Brandon Boey has been named Senior Vice President, In House Counsel & BSA Officer. In his role, Boey will provide general legal counsel and serve as the designated Bank Secrecy Act Officer, ensuring compliance with all anti-money laundering regulations. He will also assist with corporate governance for the Board of Directors. Prior to joining Camden National Bank, Boey served as Managing Counsel at Unum for seven years, providing regulatory counseling and advocacy, as well as supervision of the product compliance organization. He also brings legal experience representing multinational companies with Willkie Farr & Gallagher, and in investment banking for Updata Capital and UBS Investment Bank.
"We are very pleased to welcome Brandon to the Risk Management team," said Joanne Campbell, Executive Vice President of Risk Management. "His experience and expertise will be invaluable as we navigate an ever-changing regulatory landscape and work to ensure that the most robust risk practices and governance standards are in place."
Boey received his Bachelor's degree from New York University, and his Juris Doctor (JD) degree from Brigham Young University. He is a member of the Maine, Washington, D.C., and New York bar. He currently lives in Falmouth with his wife and four children.
About Camden National Bank
Camden National Corporation (NASDAQ:CAC) is the largest publicly traded bank holding company in Northern New England with approximately $4.9 billion in assets and approximately 610 employees. Camden National Bank, its subsidiary, is a full-service community bank founded in 1875 in Camden, Maine. Dedicated to customers at every stage of their financial journey, the bank offers the latest in digital banking, complemented by personalized service with 58 banking centers, 24/7 live phone support, 68 ATMs, and additional lending offices in New Hampshire and Massachusetts. For the past three years, Camden National Bank was named a Customer Experience (CX) Leader by a leading independent research firm, Greenwich Associates. In 2020, it received awards in two CX categories: U.S. Retail Banking and U.S. Commercial Small Business. The Finance Authority of Maine has awarded Camden National Bank as "Lender at Work for Maine" for eleven years. Comprehensive wealth management, investment and financial planning services are delivered by Camden National Wealth Management. To learn more, visit CamdenNational.com. Member FDIC.