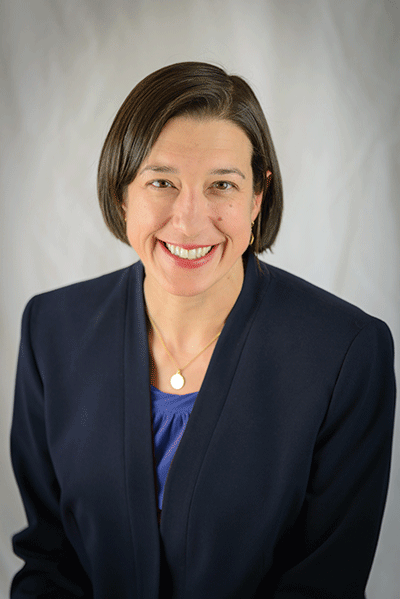 Camden, Maine, May 30, 2019 – Camden National Bank announced that Barbara Raths has joined as Senior Vice President, Senior Treasury Management Sales Advisor. In her new role, she will serve as the bank's International Treasury Specialist and deliver banking solutions to clients operating in complex payment environments. With over 15 years of cross-sector experience in financial and payment services, Raths is an expert in complex treasury operations, debt and cash management, corporate finance, public finance, and international payment risk management.
"We are thrilled to welcome Barbara to our Treasury Management team," said Susan Giffard, Director of Treasury Management and Government Banking at Camden National Bank. "She brings a clear passion and expertise for providing customized treasury advice and proven strategies designed to meet each clients' unique needs."
Raths joins Camden National Bank from People's United Bank where she served as SVP of Government Banking for three years. She was responsible for growing a portfolio of clients in Maine and New Hampshire while managing deposits, collateral and loans and coordinating treasury, credit card, merchant, escrow and wealth management services.
Previously, Raths spent three years as Team Lead for Treasury at WEX, Inc., a high-growth publically-traded multinational payments company with over one billion in annual revenue. She also served for eight years as the Deputy Treasurer for the State of Maine, where she oversaw cash and debt management. She represented the State Treasurer on authority and retirement system boards and received the 2007 Maine State Manager of the Year Award for her outstanding leadership in public finance.
Raths is a Certified Treasury Professional (CTP). She received her MBA from the University of Southern Maine and her BA from Bates College, where she also served as a Trustee from 2011 – 2016. She currently serves on the Board of the Maine Health and Higher Educational Facilities Authority and the Board of Trustees of Breakwater School.
Raths lives in Cape Elizabeth, Maine with her family and three children.
About Camden National Corporation
Camden National Corporation (NASDAQ:CAC), headquartered in Camden, Maine, is the largest publicly traded bank holding company in Northern New England with $4.4 billion in assets and nearly 650 employees. Camden National Bank, its subsidiary, is a full-service community bank founded in 1875 that offers an array of consumer and business financial products and services, accompanied by the latest in digital banking technology to empower customers to bank the way they want. The Bank provides personalized service through a network of 60 banking centers, 71 ATMs, and lending offices in New Hampshire and Massachusetts, all complemented by 24/7 live phone support. Camden National Bank has received nine "Lender at Work for Maine" Awards from the Finance Authority of Maine, and Greenwich Associates named the bank a Customer Experience Leader in U.S. Retail Banking. Comprehensive wealth management, investment and financial planning services are delivered by Camden National Wealth Management. To learn more, visit CamdenNational.com. Member FDIC.