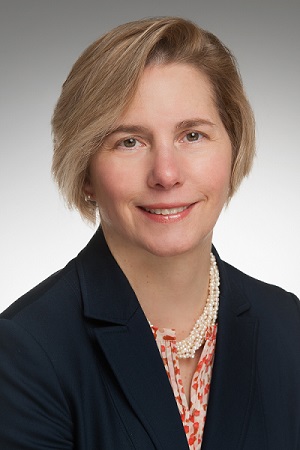 Camden, Maine, March 02, 2018 – Camden National Wealth Management continues to grow with the addition of its newest Vice President, Client Advisor, Audrey Klein-Leach. Klein-Leach brings over 25 years of experience stewarding client relationships, overseeing trust administration and developing effective wealth management strategies. She joins Camden National Wealth Management in Camden, Maine and will serve Midcoast clients.
"We are very pleased to welcome Audrey," said Jennifer Mirabile, Senior Vice President, Managing Director of Camden National Wealth Management. "Having worked closely with clients to help them meet their near and long-term financial goals, she brings deep experience with trust administration, financial advising and planned giving."
Klein-Leach previously worked as Vice President, Trust Relationship Manager with Columbia Trust Company in Salem, Oregon. Prior to that, she spent 6 years in planned giving leadership roles at Oregon State University Foundation and Worcester Polytechnic Institute. Klein-Leach received her B.A. from Wheaton College in Massachusetts, as well as her Master of Divinity at Yale University in Connecticut. She is a Certified Trust & Financial Advisor.
"I am thrilled to be joining Camden National Wealth Management. I was very impressed by the bank's commitment to its community and clients, and I look forward to being a vital part of its continued growth, dedication and success."
Klein-Leach is currently a member of the Maine Planned Giving Council and a member of the Maine Estate Planning Council. She lives in Belfast, Maine with her husband, David Leach, a graduate of the University of Maine's School of Law, and she enjoys gardening, sailing, choral singing, and knitting.
Camden National Wealth Management provides comprehensive wealth management, investment management and trust services to individual and institutional clients in Maine, New England and throughout the United States. In December 2016, Camden National Wealth Management was launched as a new brand after Camden National Corporation (NASDAQ: CAC) completed the combination of Acadia Trust, N.A. and Camden National Bank. Acadia Trust, N.A. had been operating as a wholly-owned subsidiary of Camden National Corporation since 2001.
About Camden National Corporation
Camden National Corporation (NASDAQ:CAC), founded in 1875 and headquartered in Camden, Maine, is the largest bank holding company in Northern New England with $4.1 billion in assets and nearly 650 employees. Camden National Bank, its subsidiary, is a full-service community bank that offers an array of consumer and business financial products and services, accompanied by the latest in digital banking technology to empower customers to bank the way they want. The Bank provides personalized service through a network of 60 banking centers, 76 ATMs, and lending offices in New Hampshire and Massachusetts, all complemented by 24/7 live phone support. This year marks the 8th time Camden National Bank has received the "Lender at Work for Maine" Award from the Finance Authority of Maine. Comprehensive wealth management, investment, and financial planning services are delivered by Camden National Wealth Management. To learn more, visit CamdenNational.com . Member FDIC.