Diversity, Equity, and Inclusion
Inclusion and respect are among our Core Values
We recognize that a diverse, equitable, and inclusive workforce is essential to achieving and maintaining a thriving company. We are on a constantly evolving journey toward fostering Diversity, Equity and Inclusion (DEI) throughout the organization.
Diversity realized through inclusion and respect.
Our DEI Council is self-governed by employees and represents the diversity of our employee population, including employees who identify as racially diverse and LGBTQ+. In 2022, under the guidance of our diversity council, we formally adopted a Diversity Statement and Core Value to reflect our commitment to creating a more diverse, equitable, and inclusive culture here.
15% OF OUR 2022 DONATIONS
were directed to organizations that promote diversity and social inclusion through advocacy programs, support services, and awareness-raising initiatives.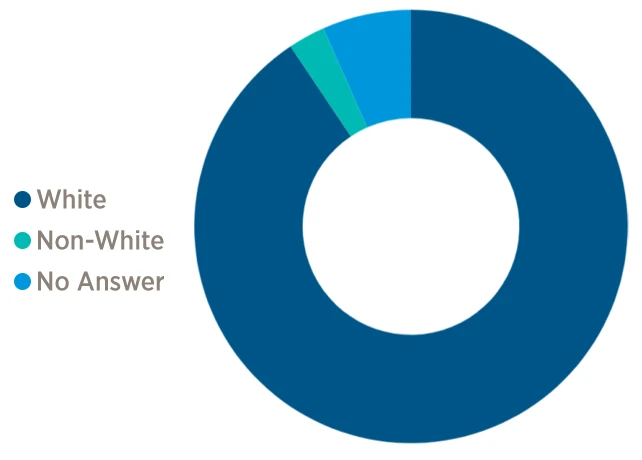 We are powered by an extraordinary team of over 630 employees who work together to provide expert banking solutions to help people achieve their financial potential.
(White – 560; Non-White* - 17; No Answer -41)
* Non-White includes American Indian or Alaska Native, Asian, Black or African American, Two or More Races
**As of December 31, 2022
Learn more about Maine's recent census »
Committed to equal opportunity & pay
We are an equal employment opportunity/affirmative action employer. Our comprehensive Employee Handbook defines our Equal Opportunity Employment Policy, which outlines our nondiscrimination policy regarding race, color, religion, sex, pregnancy, sexual orientation, including gender identity and gender expression, ancestry, national origin, citizenship status, age, physical or mental disability genetic information, veteran status, military service, application for military service, or any other status protected by law.